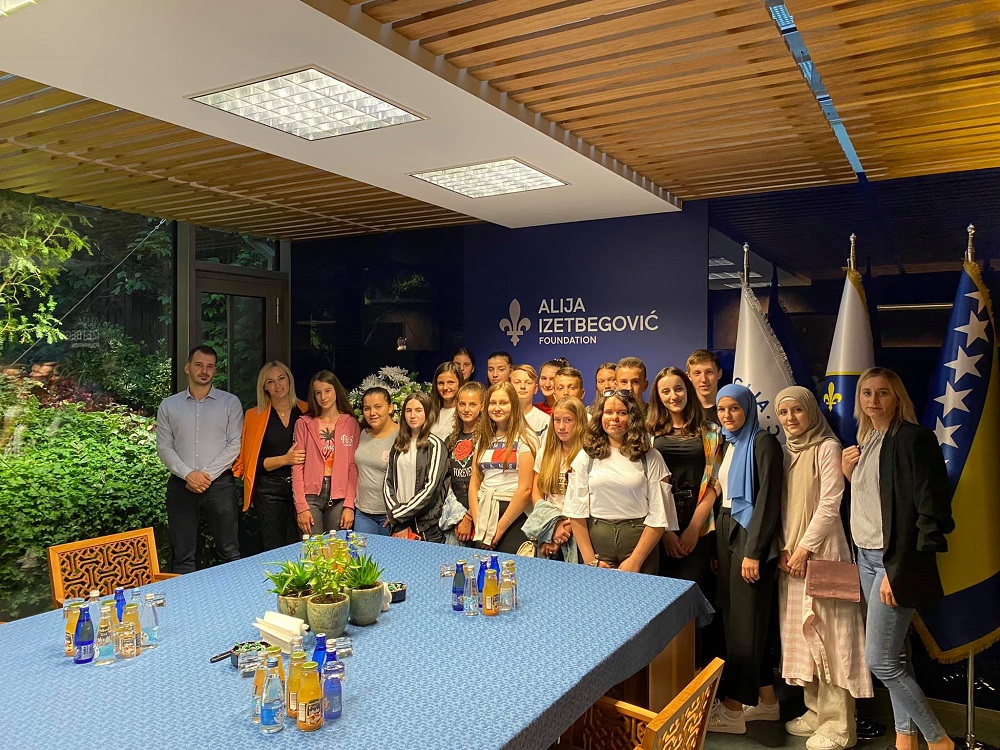 The First Summer School for Children from Srebrenica Successfully Organized by the Foundation
In cooperation with the Association "Djeca Srebrenice – Nove generacije" ("Srebrenica Children – the New Generations") and with the support from BH Telecom, Alija Izetbegović Foundation successfully organized the first summer school for children from Srebrenica on the subject of history and identity. 
Alija Izetbegović Foundation, as part of its mission and goals, strives to advance the homeland identity especially among the young generations and with that aim the Foundation organized a summer school for 8th and 9th grade students from Srebrenica from 24th to 26th August 2021.  
Accompanied by teachers Meliha Herić and Sabaheta Suljić, the students studied the history and culture of Bosnia and Herzegovina, the Bosnian language and the life of Alija Izetbegović during these three days in Sarajevo. 
They visited the National Museum of Bosnia and Herzegovina, the Sarajevo Tunnel of Hope, Alija Izetbegović Foundation, the Bosniak Cultural Community "Preporod" and the Language Institute of the University of Sarajevo, the First Bosniak Gymnasium, the City Hall, the Museum of Sarajevo 1878–1918, and walked through the city center and old city "Baščaršija" and saw various religious and cultural monuments located there. 
As part of the educational section of the program, students listened to very interesting lectures on the history of Bosnia and Herzegovina, Bosnian language and literature, and the life and work of Alija Izetbegović. Lectures were given by Mr. Hajrudin Mešić, Professor Almedina Čengić, and Mr. Faris Nanić. 
As part of the summer school program, students had the opportunity to enjoy various fun and relaxing activities, so they visited the Sarajevo City Center, watched a 3D Disney movie, rode the Trebevic cable car, took a walk on the Trebevic Mountain and looked at the panorama of Sarajevo and had a lunch in a beautiful setting of the "Pino" Hotel. 
The summer school ended with a visit to the Kovači Cemetery, where a prayer was made for all the fallen soldiers during the aggression on Bosnia and Herzegovina and President Alija Izetbegović. 
We hope that this summer school was an interesting and educational experience for the students from Srebrenica and that they will take with them the best memories and a sense of self-respect for living in Bosnia and Herzegovina, a country rich in history and culture. 
This was the first in a series of summer schools that the Foundation plans to organize for students from the entire territory of Bosnia and Herzegovina, but also for the youth from the Bosnian diaspora, when the conditions for this type of project are created. 
This project was implemented with the support of BH Telecom, and in cooperation with the Association Udruženje "Djeca Srebrenice – Nove generacije".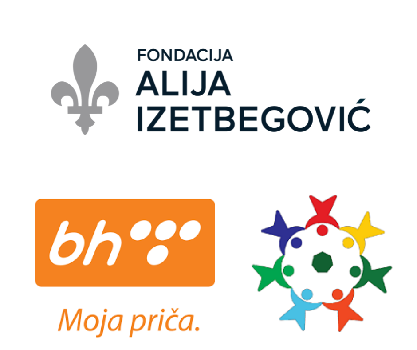 ALIJA IZETBEGOVIĆ FOUNDATION